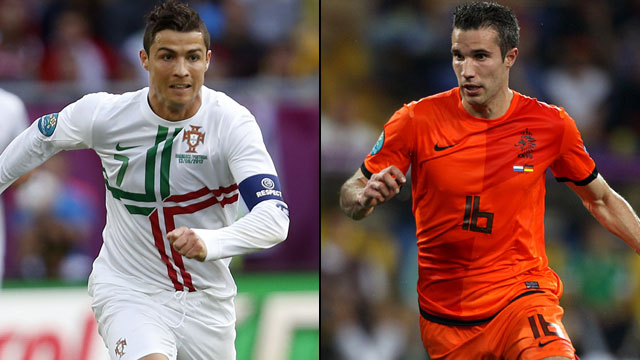 For Netherlands they are mathematically in it but unless their is some kind of miracle they are out of the Euros, on the other hand for Portugal if they win this they stand a very good chance of making it to the quarters.
This is going to be a very good game with the likes of Nani, Ronaldo, Huntelaar, De Jong and Van Persie. I reckon that it will be very tight and both teams will play brilliant football. This game will be very tightly contested and starts at 8pm English time.
Here are the odds:
Netherlands: 6/4                                 Draw: 12/5                       Portugal: 7/4
Looking at the odds shows how close these teams are. My prediction is that Portugal will win 2-1.